Prosperous 2018!
Posted by Johan Jacobs on 12/28/2017
We at UVSAAF would like to wish all our pilots a prosperous 2018! 
---
UVSAAF AAD 2016
Posted by Johan Jacobs on 08/16/2016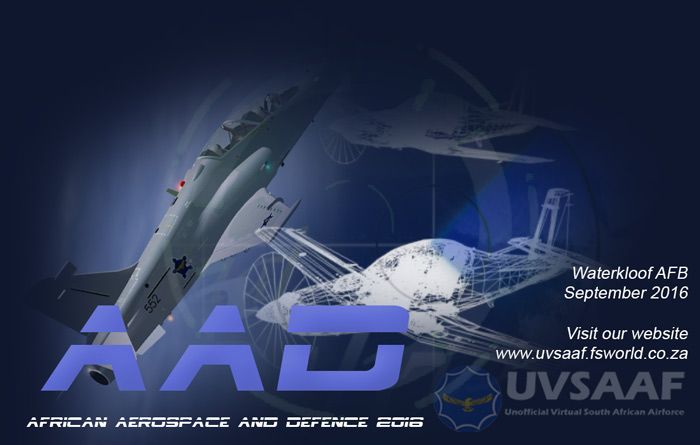 This year's AAD will be held at Waterkloof AFB. Pilots that wish to do displays must sign up here. Once you have signed up, Display aircraft will be assigned to you. You may request specific display aircraft from Air Command if you wish,provided that you are rated on the type.
---
Exersize Seagull
Posted by Johan Jacobs on 08/01/2016
Exersize Seagull will be held during this month of August, over Dassen Island. All pilots to report for duty here, by joining this event. Only pilots that have joined will recieve their orders.
Log in and join the exersize HERE
---
Bush Exersize
Posted by Johan Jacobs on 05/02/2015

2015 Bush Exersize has commenced. It will last for the month of May 2015. Lots of fun and games. Please visit the forum for regular updates and Info
---
Silver Falcons
Posted by Johan Jacobs on 01/27/2015
Good news is that it looks like we have finally found a solution to our connection issues. We have done some tests last night, very successful. Now for some further testing and good times!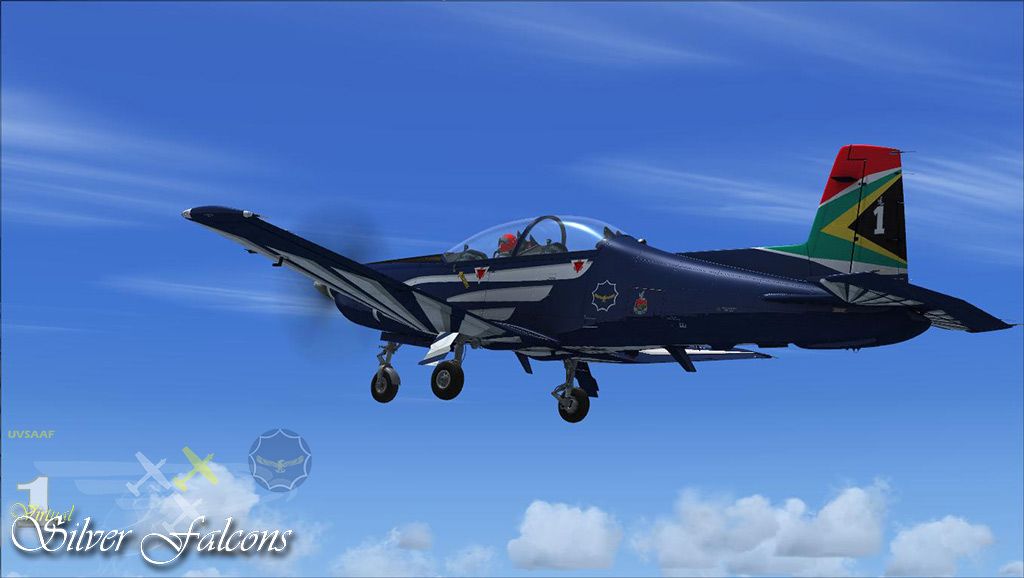 ---