Welcome to UVSAAF
The Unofficial Virtual South African Air Force was established in November 2010, and since then, we grew stronger, and today we offer a complete Air Force experience. From training at Langebaan, to Test Pilot at Overberg AFB. Our raking system is on par with the air force, as well as other leading VA's. As the leading virtual SAAF, we strive to replicate the real SAAF in a virtual experience. Our Mission is to give each user an unique military experience, and make virtual flying adventurous. To join, simply scroll to the bottom of the page, and become part of our team!
Latest News
Silver Falcons
Posted by Johan Jacobs on 01/27/2015
Good news is that it looks like we have finally found a solution to our connection issues. We have done some tests last night, very successful. Now for some further testing and good times!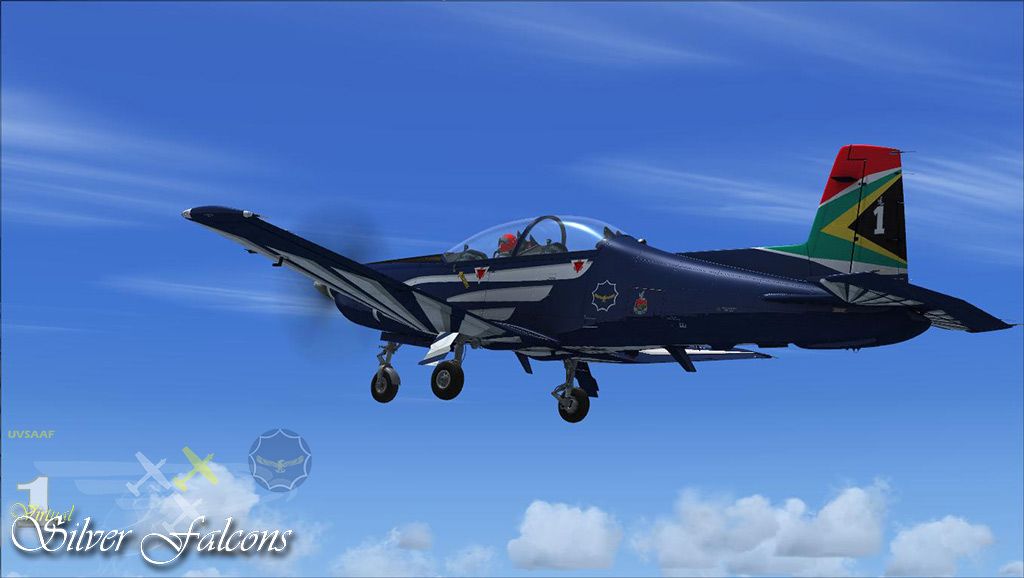 ---
UVSAAF AAD 2014
Posted by Willem Pienaar on 10/03/2014
It's time for UVSAAF AAD again.
At this Year's UVSAAF AAD display you would be able see more classics, memories, tributes to persons or squadrons and "old timers" like the Gooney Bird, the Shackleton and Sir Athur Piercy's F1 to name a few.
More details on UVSAAF AAD 2014 can be found on the UVSAAF Forum

We hope to see you there
---